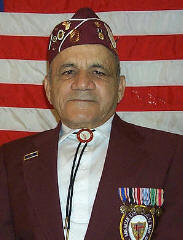 Joseph P. Scaglione, Baton Rouge Nat. Convention 1998
Last Name: `
SCAGLIONE
First Name Middle Initial:
JOSEPH
Nick Name:
'JOE'
Street: 494 SUMMIT ST
City & State: NORWOOD, NJ
E-Mail:
Zip: 07648
Phone: (201) 768-2761
Spouse: IRENE
Conflict: WW II
Service Branch: Air Force
Unit: 303 BG
Theater: ETO
Where Captured: GERMANY
Date Captured: 01/13/45
Camps Held In: 13D, 7A
How Long Interned: 106 days
liberated / repatriated: liberated
Date Liberated: 04/29/45
Age at Capture: 21
Medals Received: AIR MEDAL W/5 OAK LEAF CLUSTERS, POW MEDAL, GOOD CONDUCT MEDAL, WW II VICTORY MEDAL, ETO RIBBON, AMERICAN CAMPAIGN MEDAL
Military Job: T/SGT
Company: SELF EMPLOYEED
Occupation after War: GARDNER
Military Bio:

Joseph P. Scaglione of Norwood, New Jersey was drafted into the United States Air Force on March 3, 1943. After being drafted Mr. Scaglione began his Basic Training in Miami Beach, FL, from there he went to Radio School in Sioux Falls in South Dakota and then to Gunnery School in Kingman, Arizona and finished his training at Crew Training in Pyote, Texas from there he would go on to fly B17-G's in England. On June 6th, 1944 Mr. Scaglione was sent to Molesworth and was assigned to the 303rd BG 427th Squadron to fly as a spare ro for 3 missions and was then assigned to Jack Rose's crew.
After 33 missions (all into Germany) on January 13, 1945 they were shot down over Mannheim, Germany. The crew bailed out of there burning plane they called The Red #166 and after evading immediate capture they walked for 6 days but were finally captured near the French Border at Pirmasens where they were taken to camps Wetzlar and Nurnburg and were forced to march to Moosburg.
After nearly 4 months Patton's Army liberated Mr. Scaglione on April 29th, 1945. Mr. Scaglione received the Air Medal with 4 Oak Leaf Clusters, the POW Medal, the Good Conduct, the European Middle Eastern Campaign with 3 Bronze Stars, the American Campaign, and the World War II Victory Medal. Mr. Scaglione was discharged on October 23rd, 1945 and went on to work at a construction company for a few years but finally opened his own business in Landscape Gardening and retired in 1986 and still lives in his hometown Norwood NJ with his wife Irene.
My Message to Future Generations:

Message to come..
To Edit Bio Click Here
Return to CombatVets.net Home Page
This Site Published CombatVets Network, Division of LovedOnes Inc. (727) 588-0747