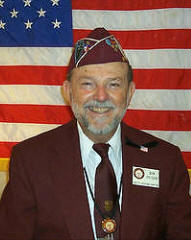 Robert A. Peiser, Baton Rouge 1998
Robert Peiser and Betty Bolen, wedding day, 3/27/43 Lousiana
Last Name: `
PEISER
First Name Middle Initial:
ROBERT ANTHONY
Nick Name:
'BOB'
Street: 5924 ARGONNE BLVD
City & State: NEW ORLEANS, LA
E-Mail:
Zip: 70124
Phone:
Spouse: BETTY BOLEN
Conflict: WW II
Service Branch: ARMY
Unit: CO A 141 INF 36 DIV
Theater: ETO
Where Captured: SIGOLSHEIM- ALSACE, FRANCE
Date Captured: 12/10/44
Camps Held In: STALAG VII A, MOOSEBURG
How Long Interned: 140 days
liberated / repatriated: liberated
Date Liberated: 04/29/45
Age at Capture: 20
Medals Received: PRISONER OF WAR MEDAL
Military Job: INFANTRY
Company: SCHOOL SYSTEM
Occupation after War: TEACHER
Military Bio:

Robert A. Peiser was with the U.S. Army, A Company, 141st Infantry Regiment, 36th Division (ETO). He was taken prisoner on December 10, 1944 at Sigolsheim, Alsace in Fance when most of his Rifle Company was cut-off from the rest of the Divison. He was 20 years old at the time.

Liberated from Stalag VII-A, Moosburg, Germany (Near Munich) on the 29th of April, 1945.

My Message to Future Generations:

Message to come..
To Edit Bio Click Here
Return to CombatVets.net Home Page
This Site Published CombatVets Network, Division of LovedOnes Inc. (727) 588-0747