Luis 1951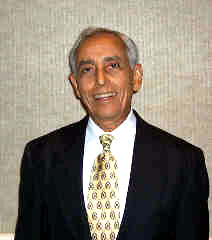 Luis at Baton Rouge 1998
Last Name: `
LUGO
First Name Middle Initial:
LUIS E
Nick Name:

Street: 1816 STANFORD Ave
City & State: METAIRIE, LA
E-Mail:
Zip: 70003
Phone: (504) 455-3168
Spouse: MARIE ALIDA
Conflict: Korea
Service Branch: ARMY
Unit: 65th Infantry Regiment / 3rd Div
Theater: ETO
Where Captured: 38th Parallel
Date Captured: 8/19/51
Camps Held In: Camp 1, Camp 3 Chansong
How Long Interned: 731 days
liberated / repatriated: Repatriated
Date Liberated: 8/19/53
Age at Capture: 23
Medals Received: PURPLE HEART MEDAL
Military Job: PFC
Company: Internal Revenue Serivce
Occupation after War: Treasury Department, U.S. Goverment
Military Bio:

Captured in the Demilitarized Zone when entire company was surrounded by the Chinese. The Chinese had intercepted the messengers bringing the last instructions concerning the mission.
My Message to Future Generations:

Work toward peace in the world. Take care of your body and love god above all things.
To Edit Bio Click Here
Return to CombatVets.net Home Page
This Site Published CombatVets Network, Division of LovedOnes Inc. (727) 588-0747